Plain Momentum is a Danish film production company, based in Copenhagen. It was founded by Thomas Pape in 2007 for an opera film, and has since then grown to also accommodate, short films, music videos and commercials.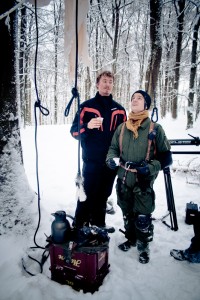 Since 2007, Plain Momentum has produced or contributed to more than 10 stage-to-dvd recordings, 50+ short films, and numerous commercials and music videos. Our clients include Zentropa, Nimbus, MINT, Tre Vänner, Pixel kortfilmsfestival, Kulturhuset i Svalöv, Wilhelm Hansen Edition, Den anden opera, Den fynske opera, Esbjerg opera, etc.
To be able to create state-of-the-art renditions of our clients ideas, we have to be on the forefront of technology. Therefore we use the latest proffesional software and hardware on the market, and have skilled artists who know how to operate both.
Plain Momentum owns an Edirol R44 4-Chanel audio field recorder, a Sony HVR-A1 camcorder, and a Canon 600D, which is great for minor projects. We also have working experience with Panasonic HVX, RED ONE and 16mm Arriflex.
In the post department we have a RAID configured editing station for redundant data and added speed, with full HD capacity and 5.1 surround.
Keeping a deadline is important to us, because we know it is important to our clients. Sometimes that forces us to work ekstra hard, but that is only becuse we want to deliver the best.
[author] [author_image timthumb='on']/wp-content/uploads/2011/04/MG_4357.jpg[/author_image] [author_info]Thomas Pape is an aspiring new filmmaker from Denmark, who has a passion for humor, music and everyday people in extraordinary situations.
Besides having attended two years of film school in Sweden, he has a degree in 3D animation from Truemax Academy, and is a certified windows server administrator.[/author_info] [/author]