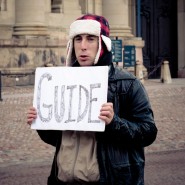 Jobbtjuven series starts
Today the new web series "Jobbtjuven" starring Per Andersson, starts on SVT Play. A new episode will be released every Friday,  so stay tuned for more unemployed goofiness, as Unemployed (as the main character is called) explores different job opportunities.
Sound recorded by Thomas Pape from Pain Momentum, on Plain Momentum equipment.
Share