Mens toget buldrer gennem natten og nytåret festligt brager løs udenfor, møder danske Hr. Friis den sprudlende franske kvinde Majori. På trods af deres tydelige forskelligheder, finder de to hinanden i et livsbekræftende glimt af kærlighed.
Afgangsfilm fra Super16.
Instrueret af Charlotte Madsen. Produceret af Nina Helveg. Sound Design af Thomas Pape.
Filmen er en kærlig påmindelse om, at det aldrig bliver for sent at omfavne livet.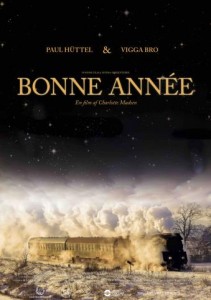 Audio Recording
Audio Editing
Audio Mixing
Let's Work Together
TELL ME MORE ABOUT YOUR PROJECT
If you are working on a project and need a Sound Designer you can trust to deliver the best audio, and be a team player all the way from idea to final delivery, please don't hesitate to contact me.